About Us
Blogic is working towards providing businesses with an easier way to theme various pieces and web properties with a consistent brand. Right now we are building a better blogging platform for businesses who are serious about providing the most enjoyable and consistent experience for their users. Seamlessly integrating a blog with your website can be incredibly frustrating. We're developing a delightful blogging platform that instantly adapts to your website.
With funding from AZ Disruptors, a Scottsdale-based startup incubator, Blogic is working tirelessly to build out the product that will change the way businesses blog.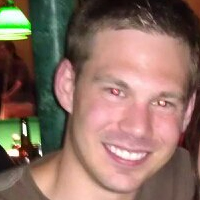 Sean Coleman
Co-Founder & CEO
Sean is a passionate entrepreneur. He graduated from Arizona State University with Computer Systems Engineering. His last venture was OrangeSlyce. When he's not working or hustling, he can be found rock climbing and running.
sean [at] blogic.com
·
Alan Hogan
Co-Founder & VP of Product
Alan has been a web developer for over a decade, at firms large and small. He is an ASU Computer Science alumnus. Obsessive about user experiences, he won't rest until everything simply works.
alan [at] blogic.com
·